Fishing report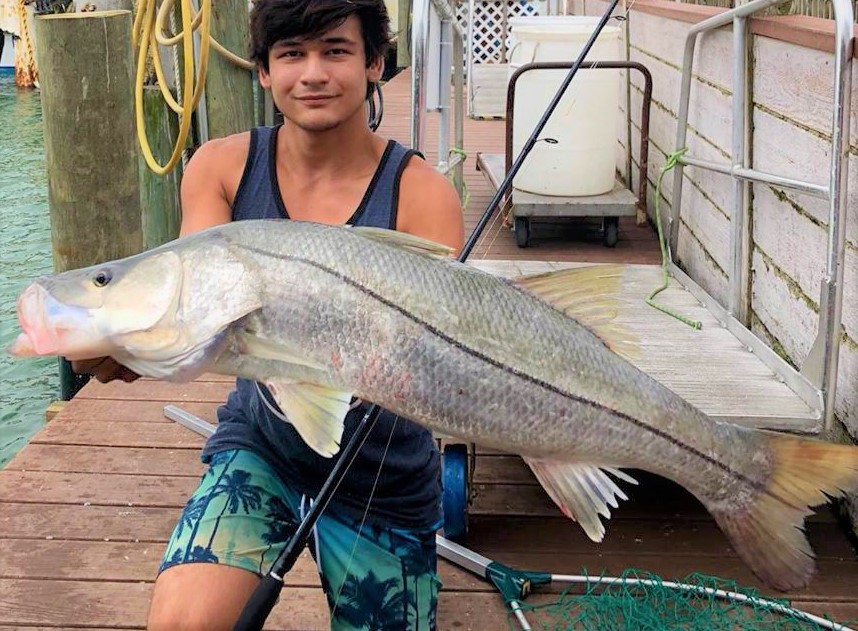 Inshore- The snook bite continues to be spectacular inside and around Johns Pass inside the pass and on the beaches. The black drum have been biting well thanks to the dirtier water behind Tropical storm Alberto, and along with them the sheepshead. Both love our fiddler crabs for bait, but will take shrimp as well. The whiting have continued biting well despite the weather. The waters should clear up quickly starting this weekend as the weather has calmed quickly behind the storm. Once the water clears up behind all the rain and rougher weather the bites should all return to normal. What was a surprise this week was the mangrove snapper bite was very aggressive during the tough weather on the backside of the storm even in the dirty water!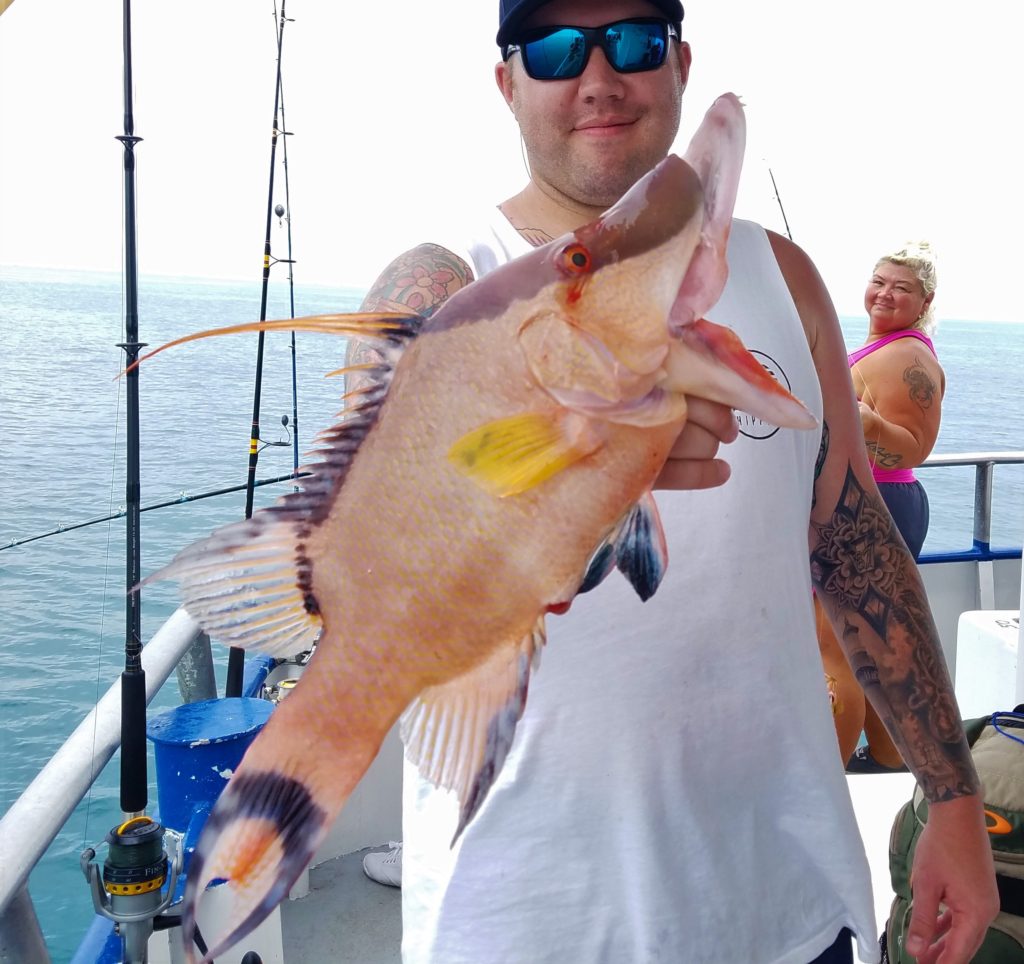 Near shore- This week's weather has really made it impossible to get out there for some fishing, but we did get out there this past Wednesday and Thursday. Wednesday's fishing was very slow due to the weather and stirred up near shore waters. However, Thursday (yesterday) the weather was much nicer and the waters had cleared up a little and fishing was significantly better we did very well on the half day once the weather cleared up and calmed down. Were excited for the opening of gag grouper season and red snapper season tomorrow and as the waters cool those gags will come closer and closer into the near shore waters. Also, red snapper are so thick now you can sometimes find them in the deeper near shore waters so it will be cool to see if we pick any up near shore this year! Remember at Hubbard's Marina, Red snapper is open June first until July 22nd at 12:01am!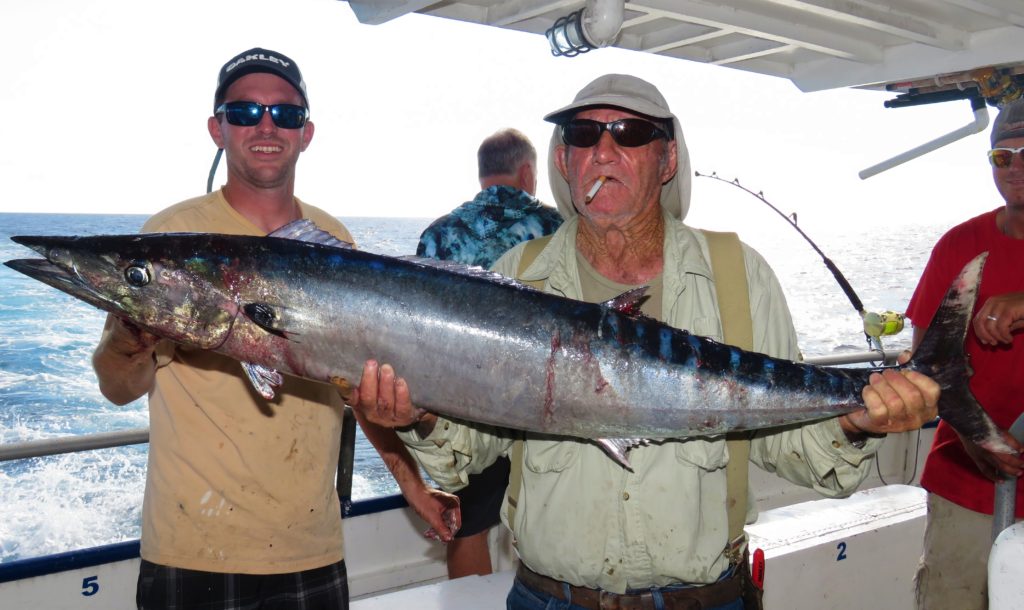 Offshore- We have not been offshore at all due to the storm and red snapper season around the corner starting TODAY June first. However, we are looking forward to STELLAR offshore fishing behind these low pressures. The fish tend to group up on larger structure and congregate more during these turbulent lows and that means they should be ready to jump in the boat behind the storm. We're looking forward to all the great 12 hour extreme, 39 hours and 12 hour party boat trips we have scheduled for red snapper this upcoming Red snapper season. Also, keep in mind that amberjacks close briefly in June and July but re open August first until the end of October. Trigger fish also close during June and July.
Want to watch Capt Dylan Hubbard's Daily video reports? Check out the Hubbard's Marina YouTube channel and don't forget to SUBSCRIBE! – Hubbard's Marina daily fishing & boating report
Captain Jack's dolphin corner
Sea turtle nesting season is here, that means it's time to be very cautious walking along our beaches and shorelines of our gorgeous gulf beaches. As these sea turtles come to shore around the full moons to dig nests for the turtle eggs and the moon phases mark the great exodus of baby turtles to the water lines trying to dodge the predators that will be lying in wait. Great time of year to spot the adult turtles along our near shore water and beaches too!
We're seeing TONS of manatees right now from our dolphin watching nature cruise and eco tour boat, water taxi boats, and even our island ferry rides! This is a great sign showing the local manatee population is exploding and our local grass beds are healthy and thriving.
We still have baby birds out on dog leg key, some of them are getting bigger but we still have a handful of the smaller sea birds waiting to learn to leave the nest and hunt on their own. Get out to dog leg key aboard the big blue boat on a dolphin watching nature cruise and eco tour soon to spot some baby birds before they get big and leave their nests. For more info on our guaranteed dolphin sightings tour check out this informational link with some great Madeira beach dolphin tours info – https://hubbardsmarina.com/dolphin-watching-cruises/
Spring has sprung for sure, and summer is on its way! This makes our local dolphin population very active and right now were finding large herds of active dolphin grouped together. Male dolphins are traveling in pairs trying to attract a mate and they are working hard to show off with aerial displays and hunting displays to attract possible mates. There's sometimes 2-3 pairs working single females so it's a great time to get out dolphin watching to see the aerial displays and acrobatics. For more info on our guaranteed dolphin sightings tour check out this informational link with some great Madeira beach dolphin tours info – https://hubbardsmarina.com/dolphin-watching-cruises/
We also have three newborn dolphins in the area all born between the middle of April and beginning of May! These young dolphin are even sporting the fetal folds look right now and they are slowly disappearing so make sure to get out on the water with us soon for a chance to spot our newest local dolphins!
West winds have been making the shelling opportunities better and better along the shores of Egmont key and Shell key islands! Tampa Bay Ferry operates two different options to these islands from Fort De Soto's county park. Plus, Hubbard's Marina offers a 3 hour shelling trip as well from Johns Pass if you can't make it down to Fort De Soto for the Egmont key or Shell key ferry trips by Tampa Bay Ferry. For more info on our 3 hour shelling trip to shell key from Johns Pass Madeira beach check out this link – https://hubbardsmarina.com/florida-shelling-cruise/
Hubbard's Marina Sea Adventures, Tampa bay ferry and taxi, and the Madeira beach water taxi are all now proudly power by Honda Marine! If you come visit us for a dolphin tour, sunset cruise, Egmont key island trip, snorkeling, shelling, water taxi ride or any type of ferry or pleasure cruise trip then you will be riding a boat powered by Honda Marine! These new motors look great, are super quiet and are great on fuel economy! It was tough to get four boats re-powered with new engines but it was well worth the change and were very happy! Hope you get a chance to see these brand new super cool engines at work on board one of our pleasure cruise and ferry boats! To learn more about Honda Marine engines for your boat, check out their website: https://marine.honda.com/ they have the best warranty in the industry right now, you get a full 5 years and you just can't beat that!
Tampa bay ferry News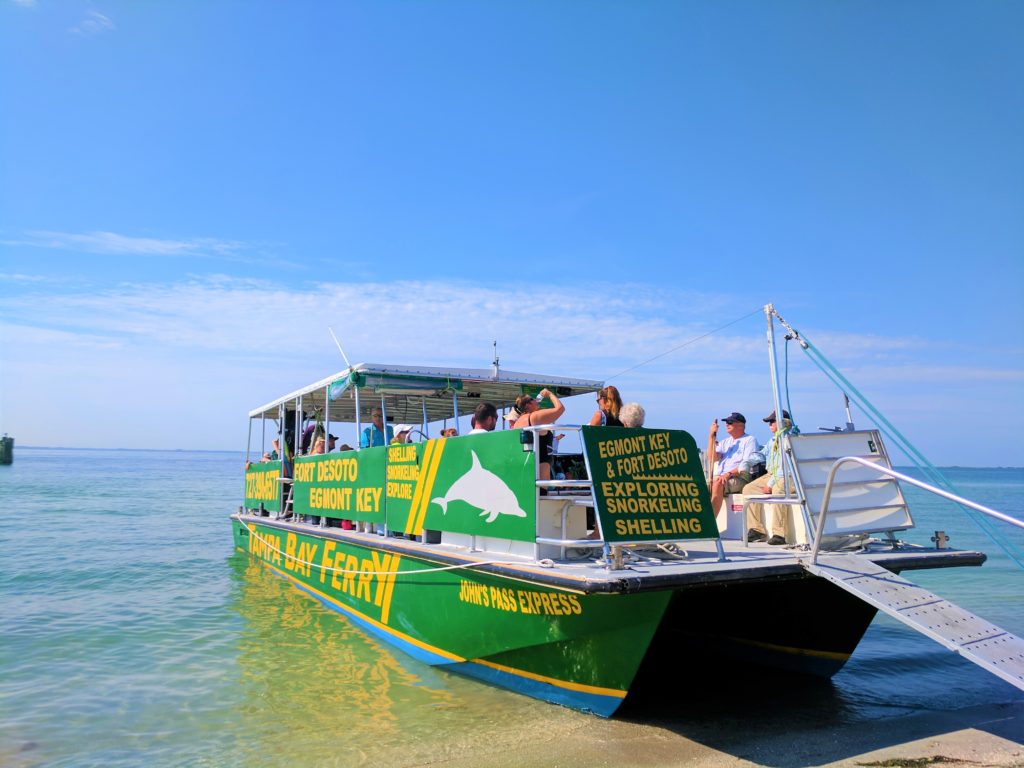 Ready for a great way to see the area and relax on the water? You would LOVE the Tampa bay ferry by Hubbard's Marina we have the Madeira beach water taxi service, a shell key island ferry, Egmont key island ferry and MORE to come as well! You don't want to miss a great day of fun in the sun shelling, snorkeling, or cruising the bay bays in style with us at Tampa Bay ferry.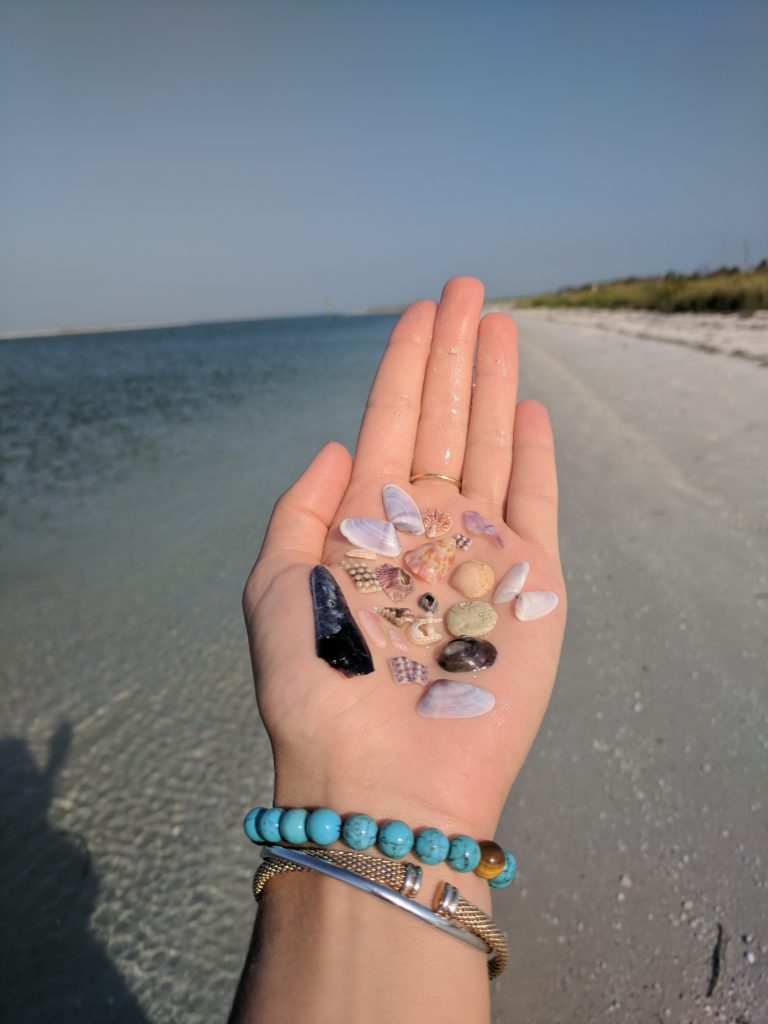 The Madeira beach water taxi by Tampa bay ferry & Hubbard's marina is currently running 7 days a week and we have tons of pick up and drop off locations around Madeira beach, Treasure Island and western St Pete. If you want a way to avoid the beach traffic and parking Fees Park FREE at abc marina and catch the ferry or Jungle Prada and hop on the ferry there. Check out this like for our Madeira beach water taxi schedule by Tampa bay ferry – http://tampabayferry.com/madeira-beach-water-taxi/route-and-schedule/
Don't forget to check out the BRAND NEW shell key ferry from Fort De Soto County Park out to the beautiful shell key preserve! This is a great way to see the island, go shelling and enjoy a day on the water with a flexible schedule. For more info on this new ferry route check out this link to the Tampa bay ferry shell key page – http://tampabayferry.com/shell-key-ferry/route-and-schedule/
The Egmont key ferry is running daily as well with multiple rides out to the island from Fort De Soto's bay pier. Tuesday, Thursday and Saturday there's an afternoon ferry option too instead of just mid-morning. Check out the website for ferry prices and times. Plus, while on the island they offer a snorkeling trip too!
https://hubbardsmarina.com/egmont-key-ferry-cruise/
Upcoming up at Hubbard's Marina
NEW TRIPS ADDED TO THE SCHEDULE:
->Want to join us for a 39 hour long range overnight fishing trip at Hubbard's Marina? We have ADDED two new 39 hour dates for the red snapper season. The FIRST newly added trip is Sunday June 17th and then we added a Second newly added trip Sunday June 8th! Both of these trips are 39 hour long range adventures with 20 hours of fishing time 70-100 miles from shore and they offer a two day bag limit and tons of trolling time too! Here's more on our special 39 hour deep sea fishing trips – https://hubbardsmarina.com/39hr-overnight-fishing-trip/
->Want to join us for a 12 hour extreme trip aboard the Flying HUB 2 for a private charter experience at the price of a party boat trip? This special 'split charter' style trip has nearly sold out for all of June already and will most likely sell out for the remaining 21 days in July where red snapper is still open. Due to this, we are adding FOUR more trips to our schedule June 25th, June 26th, July 9th and July 16th so call us NOW to book a trip today. Call now as these trips will fill very quickly, as they offer 7-8 hours fishing time 70-100 miles from shore for tons of fishing time on this one of a kind private charter fishing boat!
Want to learn more about near shore and/or offshore fishing? Check out the Weekly fishing conversation or seminar by Capt Dylan Hubbard LIVE on the Hubbard's Marina Facebook page! We also then upload this video to the Hubbard's Marina YouTube page shortly after the live video is over. This is weekly on Sunday nights from 8:30pm until 9:30pm, check out the event page and PLEASE LIKE AND SHARE the event if you have a Facebook page, and invite your friends as well! https://www.facebook.com/events/249881722421418/
Once we fill the Flying HUB 2 schedule up for Red snapper we will still have the Flying HUB 1 for go fast Deep water extreme trips available for private charters to any group of 1-6 people. Keep in mind we have just poured time, energy and quite a bit of funds into the Flying HUB 1 to completely rebuild the engine room, power plants and drives and much of the boat to make it an even more bad to the bone fishing machine complete with racing components and racing drives. To check out more about the Flying HUB 1 and what type of private charters you can book inside Johns Pass at Hubbard's Marina, check out this page and click the Flying HUB 1 – https://hubbardsmarina.com/private-charters/
Amberjack season is closed now, remember Amberjack will be open May, August, September and October. Also, Triggerfish are closed June and July as well with Amberjack.
Red snapper season has been finalized if you haven't already seen the announcement on our Facebook page, there's a private recreational season and for hire recreational season. When fishing at Hubbard's Marina you will want to pay attention to the 51 day for hire recreational season starting June first and running through July 22nd at 12:01am making July 21st the last day to land your red snapper with us at Hubbard's Marina if you are confused or questioning the red snapper season at all check out this video Capt Dylan Hubbard made to explain the ins and outs of the season – https://www.youtube.com/watch?v=jAb9Yj3tr_A
Regular's club
If you haven't signed up for the 2018 regular's club yet, call today as signups will be closing soon for the remainder of the 2018 year. Also, if you were a member and haven't renewed you don't have much time before you lose seniority and have to pay the first time signup fee when you decide to finally renew.
Captains Mark and Dylan Hubbard
Vice president and Regular's club manager Hubbard's Marina
(727)393-1947 ext 306